The English Championships were held in Worcester on 12th March and Gordon Fearn Tae Kwon Do had a team of several members take part.
Natasha Pettifer
Robbie Wardell (Silver in sparring)
Bethany Monger (Bronze in sparring)
Patrick Clarke
Adam Gladdis (Gold in sparring and Gold in Team)
Charlie Monger (Bronze in Sparring)
Some great results and well done to Adam for becoming English Champion.
Proud of you all, it's not easy getting up and performing infront of all those people. The divisons are very big and it's tough so well done.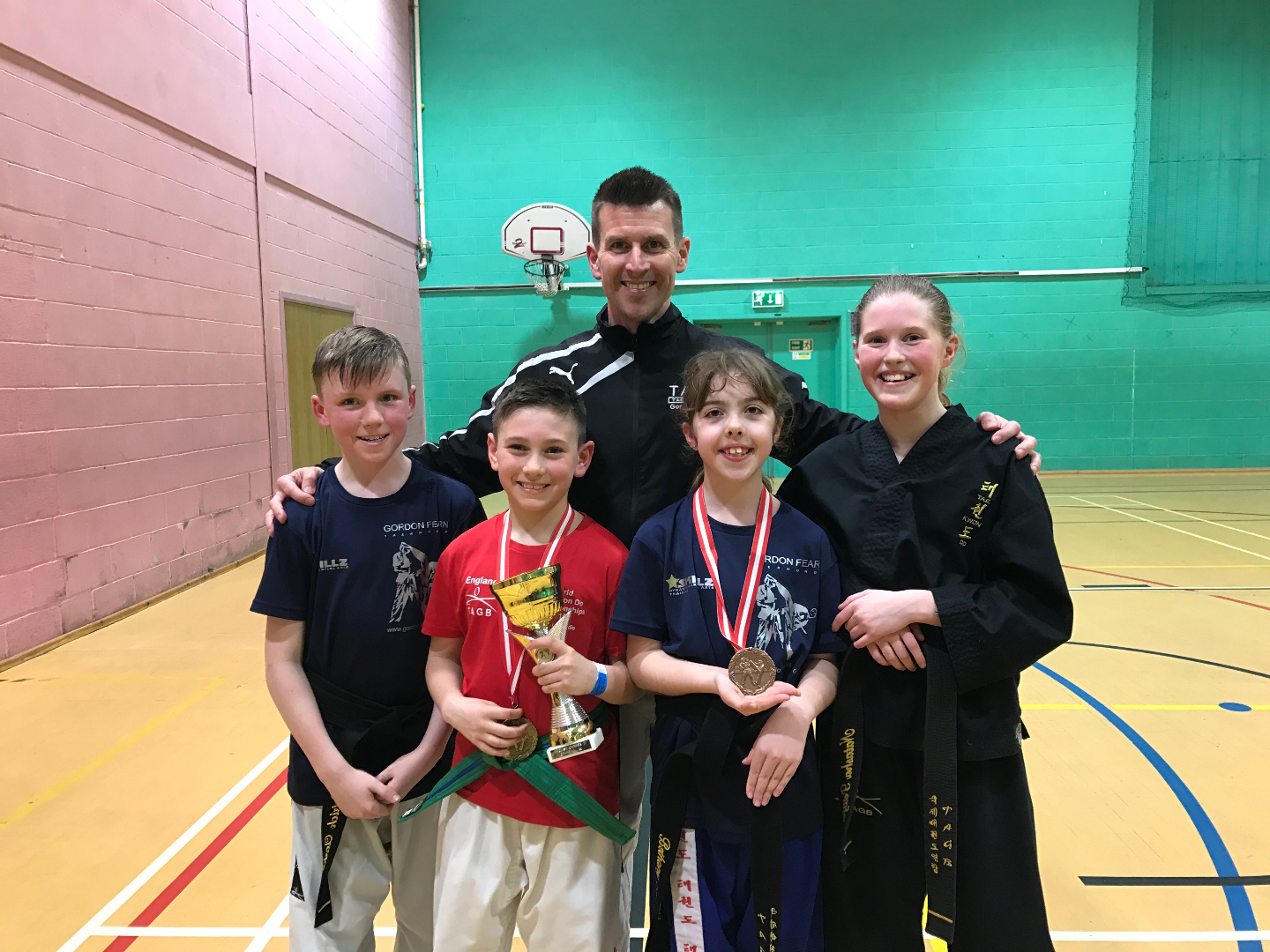 Some of the competitors at the class, Patrick, Adam, Bethany and Tash (where's Charlie gone)?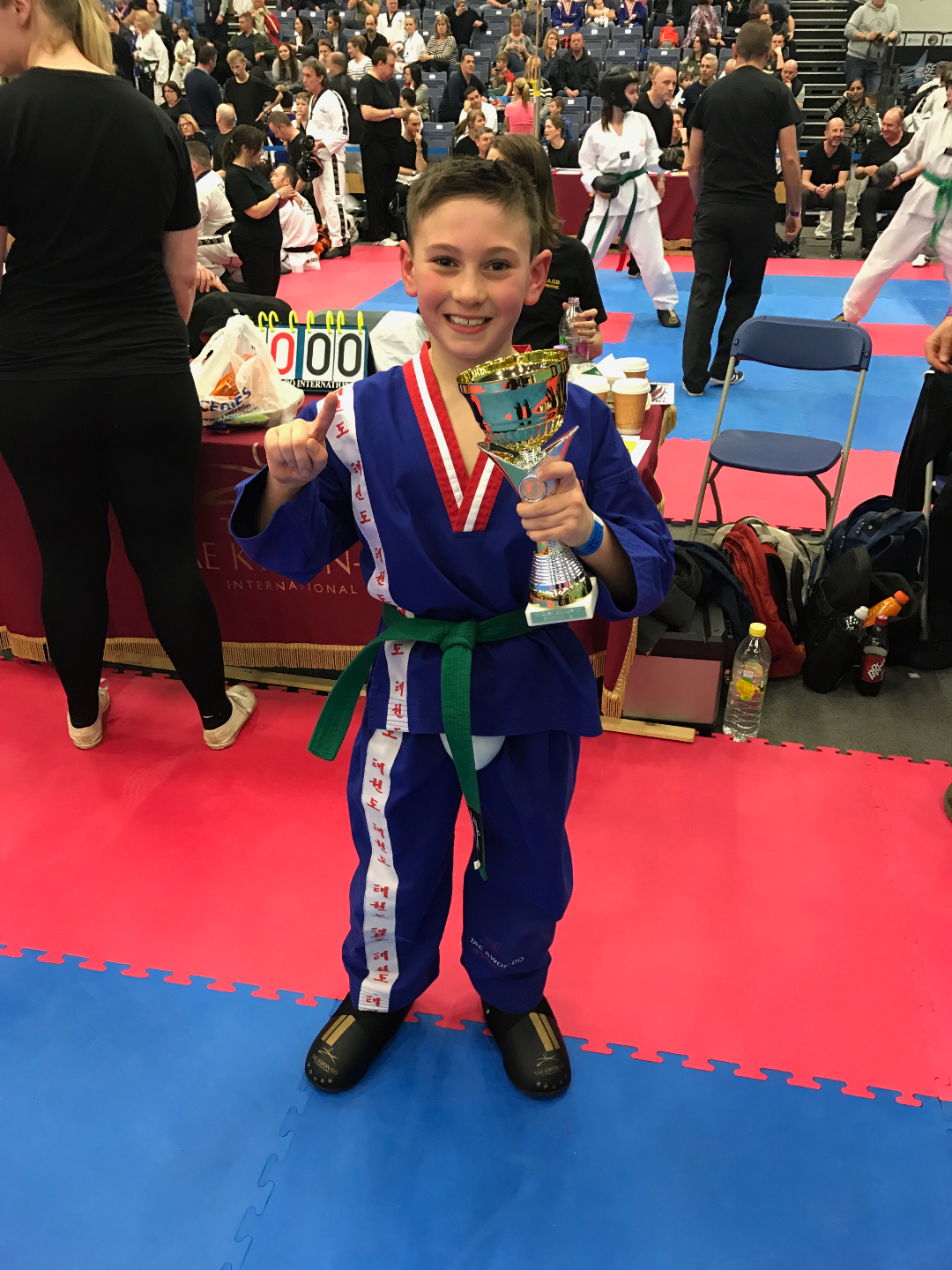 Adam just after his Championship win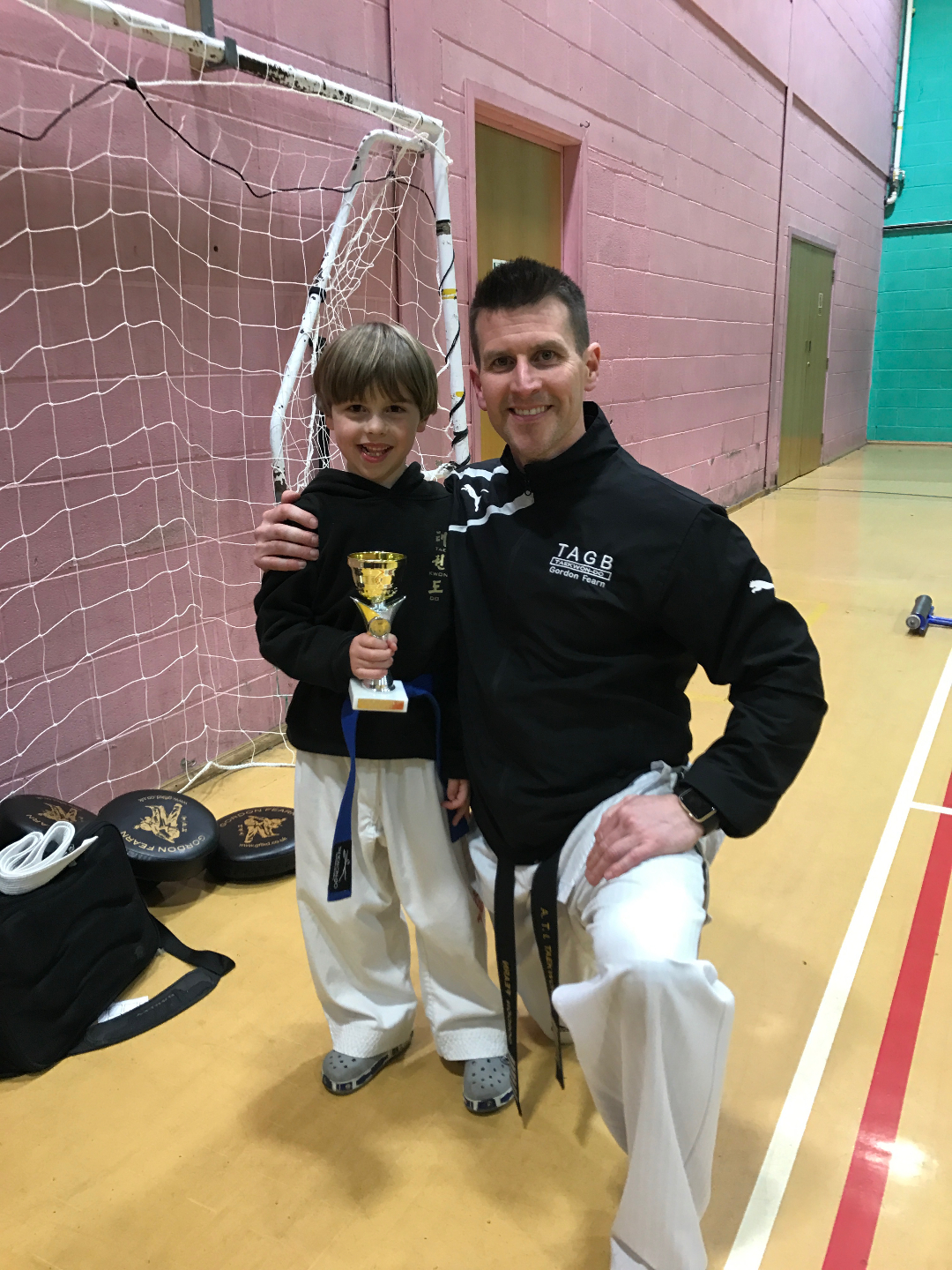 Found Charlie!! Pictured here with his Bronze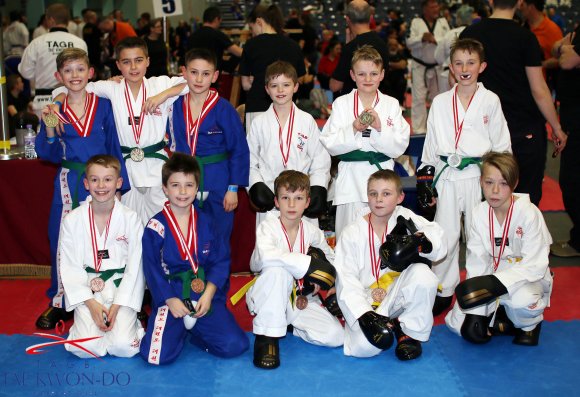 Adam with his Team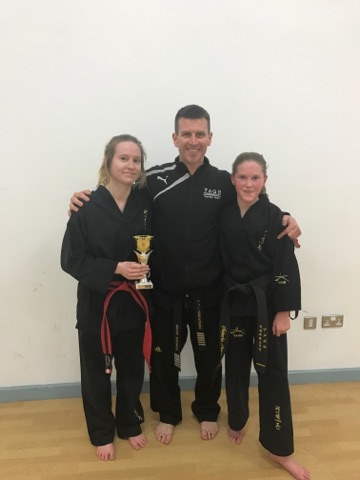 Sarah 'Robbie' Wardell with her Silver, picture with Miss Pettifer