WELCOME TO GORDON FEARN TAE KWON DO & LITTLE NINJAS
GRADINGS AND BELT PROMOTIONS
Congratulations to all the students who have been promoted recently.
A special mention to the following ninjas who performed the best in their belt promotion classes
Joey Li
Leo Jewell
Isabelle Leadbetter
Harry Crook
Fintan Culkin
In the Tae Kwon Do grading, Master Peros 8th Degree Black Belt selected 2 students to receive the grading award this time, so congratulations to Arief Mckenna and Xavier Jebb for both receiving the award. (both pictured below)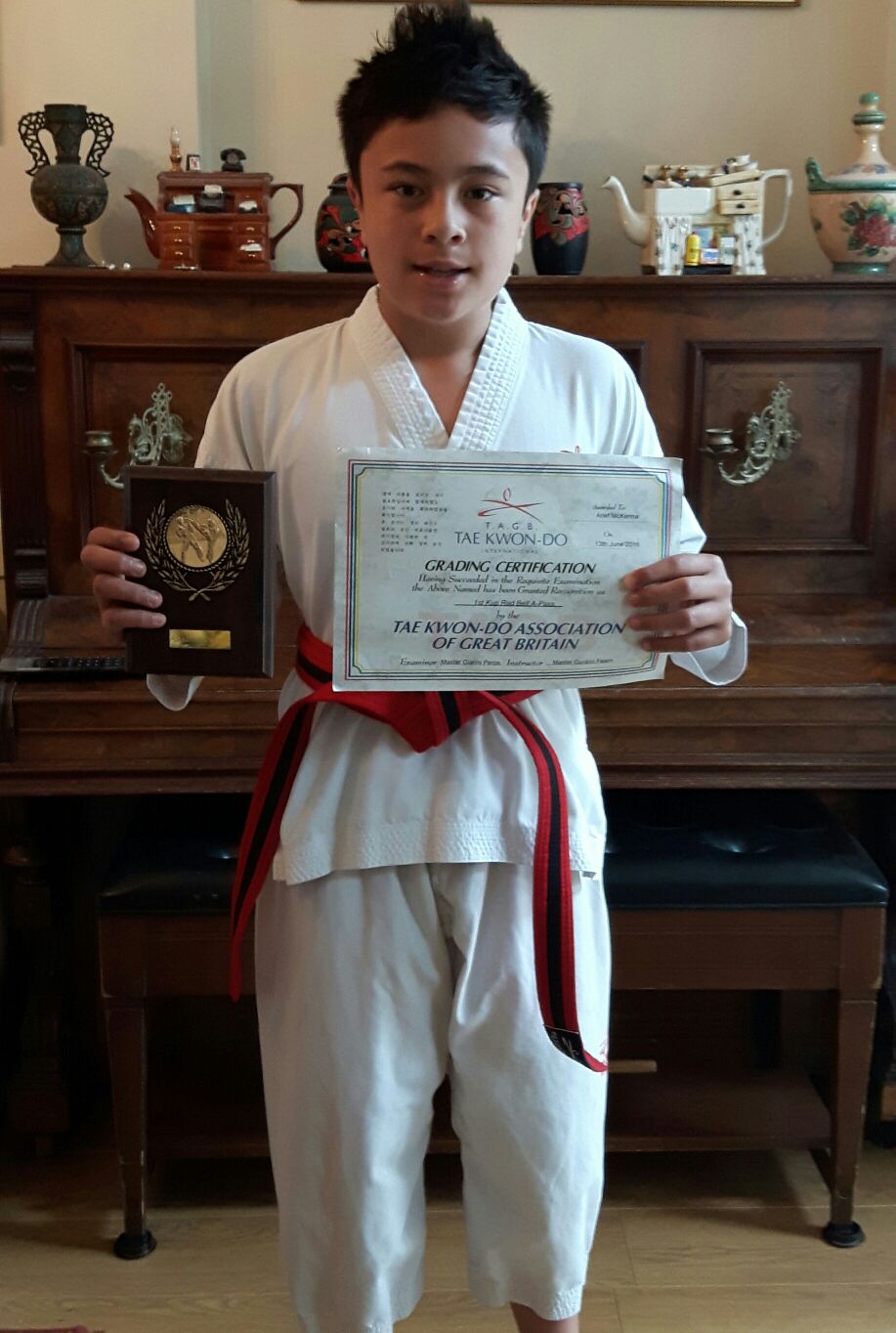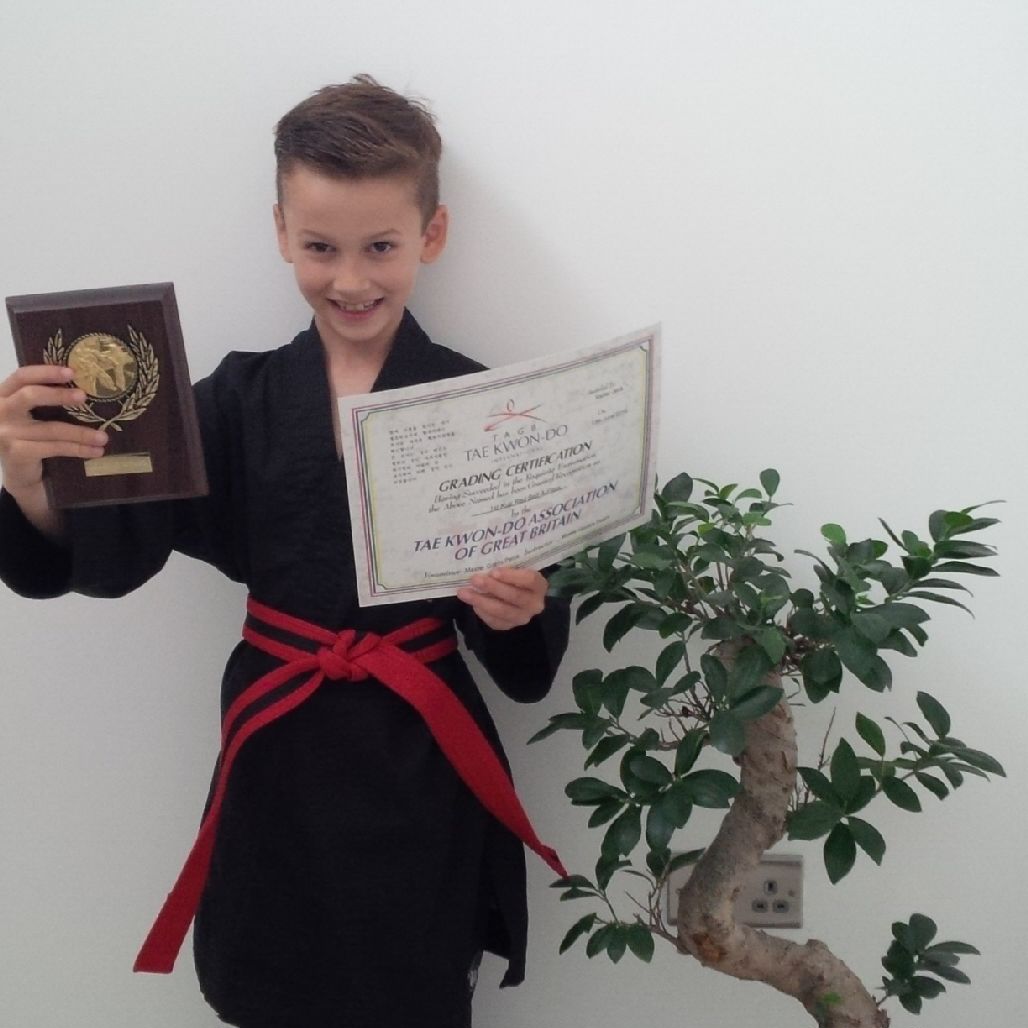 Mudeford Tae Kwon Do

Tuesday 28th June will be our last ever class at Mudeford Wood Community Centre, we are moving the class to Sir David English Sports centre. There are various reasons why we have done this and I believe in the long run it will be much better.
The new class times on Tuesday will be
4pm Little Ninjas (3-4 year olds)
5pm Ninjas (5-7 year olds)
5.45pm Junior Tae Kwon Do - this is for 7 years and above or depending on ability. (The new Mudeford class)
6.45pm to 7.45pm Advanced Junior and All adults Tae Kwon Do
7.45pm to 8pm (free time) to use for sparring, extra patterns, breaking boards etc.
This also means that some students will be moving to Bransgore Tae Kwon Do on Thursday which will increase the class size. Therefore the parents at the back will now wait in the entrance hall starting in July. This is for a few reasons, the main ones being time to clear up after class and the noise at the back.
The noise each week has been getting worse and I keep shouting at people at the back! After the class I also have to get through the Bournemouth traffic to get to my Bournemouth class, so when the class is done we can just leave and I can lock up and go. The bonus in keeping people out, apart from the ones mentioned is that I can extend the class time from 5.15pm to 5.25pm and we will have more hall space!